Topic Resources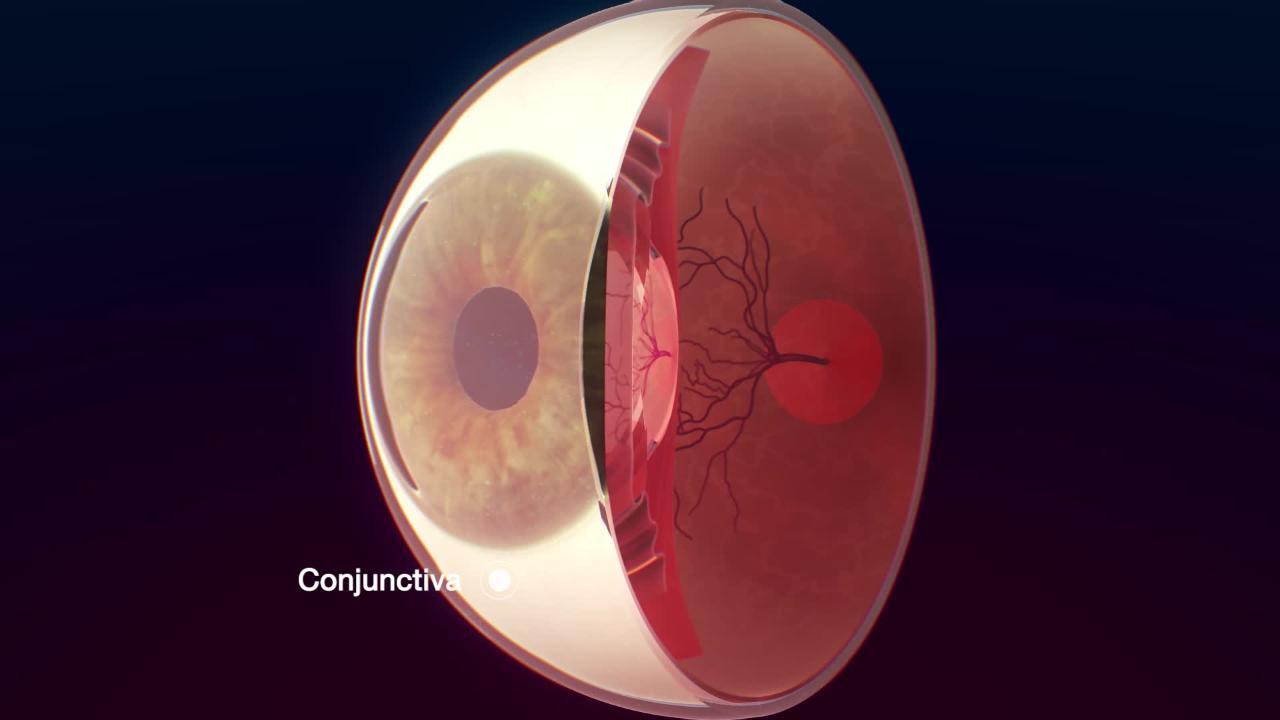 Subconjunctival hemorrhages usually result from minor injury to the eye, straining, lifting, pushing, bending forward, vomiting, sneezing, coughing, or eye rubbing (gentle or vigorous). Rarely, they occur spontaneously. Subconjunctival hemorrhages may appear frightening but are almost always harmless.
An Inside Look at the Eye
Subconjunctival hemorrhages disappear on their own, usually within 2 weeks. No treatment is helpful or necessary. A subconjunctival hemorrhage often occurs together with a black eye Black Eye In the first 24 hours after a blunt eye injury, blood may leak into the skin of the eyelid and surrounding areas, causing swelling and a bruise (contusion), commonly called a black eye. (See... read more
.
VIEW PROFESSIONAL VERSION