Topic Resources
Your liver is a football-sized organ on the right side of your belly, just below your ribs. It helps you digest food and makes substances that help your body work.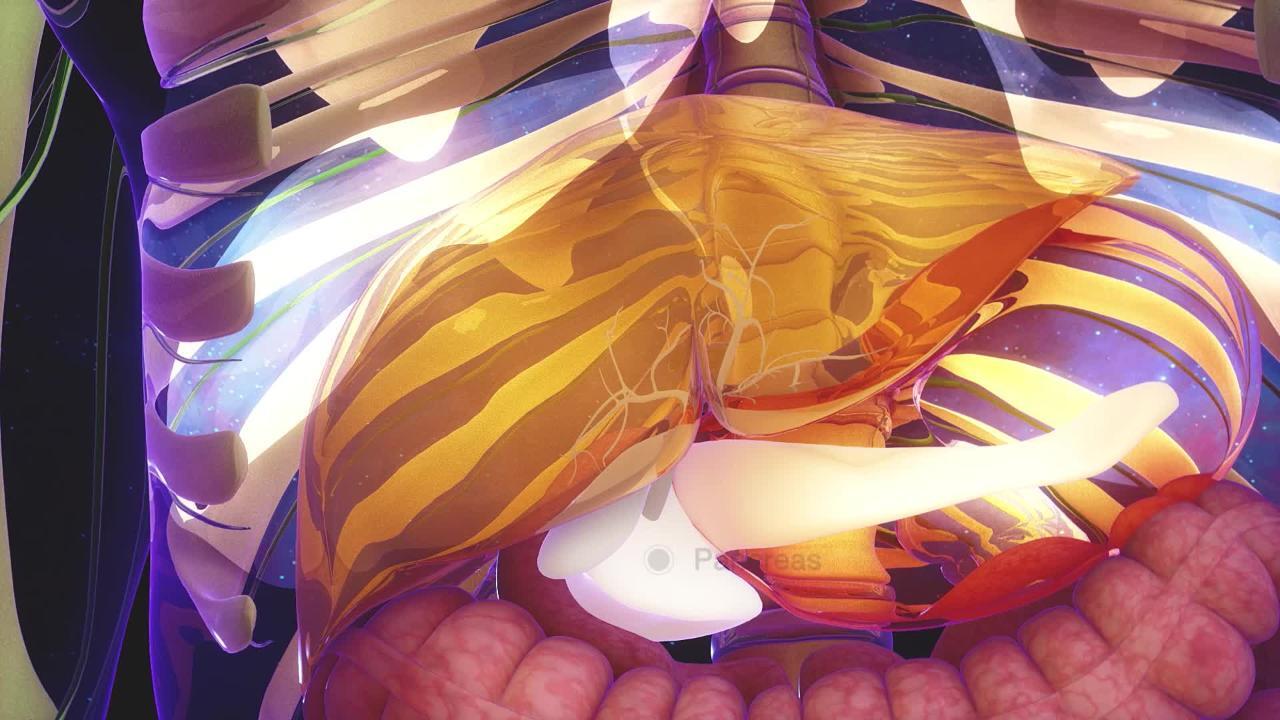 What is liver cancer?
There are 2 kinds of liver cancer:
Primary liver cancer: Cancer that started in your liver

Metastatic liver cancer: Cancer that started in another organ and spread (metastasized) to your liver
The most common primary liver cancer in adults is:
Hepatocellular carcinoma (hepatoma)
Other types of primary liver cancer are uncommon or rare.
If not treated, liver cancers grow and spread and keep the liver from functioning normally. Cancers that start in other organs and spread to the liver are treated differently from primary liver cancers.
View of the Liver and Gallbladder
What causes liver cancer?
Primary liver cancer is more likely to happen in people who:
Have a lot of fat or scar tissue in their liver

Have too much iron in their body

Have been exposed to certain molds or chemicals
What are the symptoms of liver cancer?
At first, liver cancer may cause no symptoms, but later you can:
Other symptoms may include:
Jaundice (when your skin and the whites of your eyes look yellow)

Uncomfortable feeling in your belly
Many other health problems have the same kinds of symptoms.
How can doctors tell if I have liver cancer?
How do doctors treat liver cancer?
Primary liver cancer
Other treatments for primary liver cancer include:
Heating or freezing the tumor with probes passed through the skin into the tumor

Injecting medicines or alcohol into the tumor
Liver cancer is often found after it has grown and spread, and sometimes these treatments don't work well. In such cases, medicines and other treatments are given to relieve pain and other symptoms.
Where can I find more information about liver cancer?
VIEW PROFESSIONAL VERSION