Topic Resources
Nasogastric or intestinal intubation is used to decompress the stomach. It is used to treat gastric atony, ileus, or obstruction; remove ingested toxins, give antidotes (eg, activated charcoal), or both; obtain a sample of gastric contents for analysis (volume, acid content, blood); and supply nutrients.
Contraindications to nasogastric intubation include
Nasopharyngeal or esophageal obstruction

Severe maxillofacial trauma

Uncorrected coagulation abnormalities
Esophageal varices previously have been considered a contraindication, but evidence of adverse effects is lacking.
For intubation, the patient sits upright or, if unable, lies in the left lateral decubitus position. A topical anesthetic sprayed in the nose and pharynx helps reduce discomfort. With the patient's head partially flexed, the lubricated tube is inserted through the nares and aimed back and then down to conform to the nasopharynx. As the tip reaches the posterior pharyngeal wall, the patient should sip water through a straw. Violent coughing with flow of air through the tube during respiration indicates that the tube is misplaced in the trachea. Aspiration of gastric juice verifies entry into the stomach. The position of larger tubes can be confirmed by instilling 20 to 30 mL of air and listening with the stethoscope under the left subcostal region for a rush of air.
How to Insert a Nasogastric Tube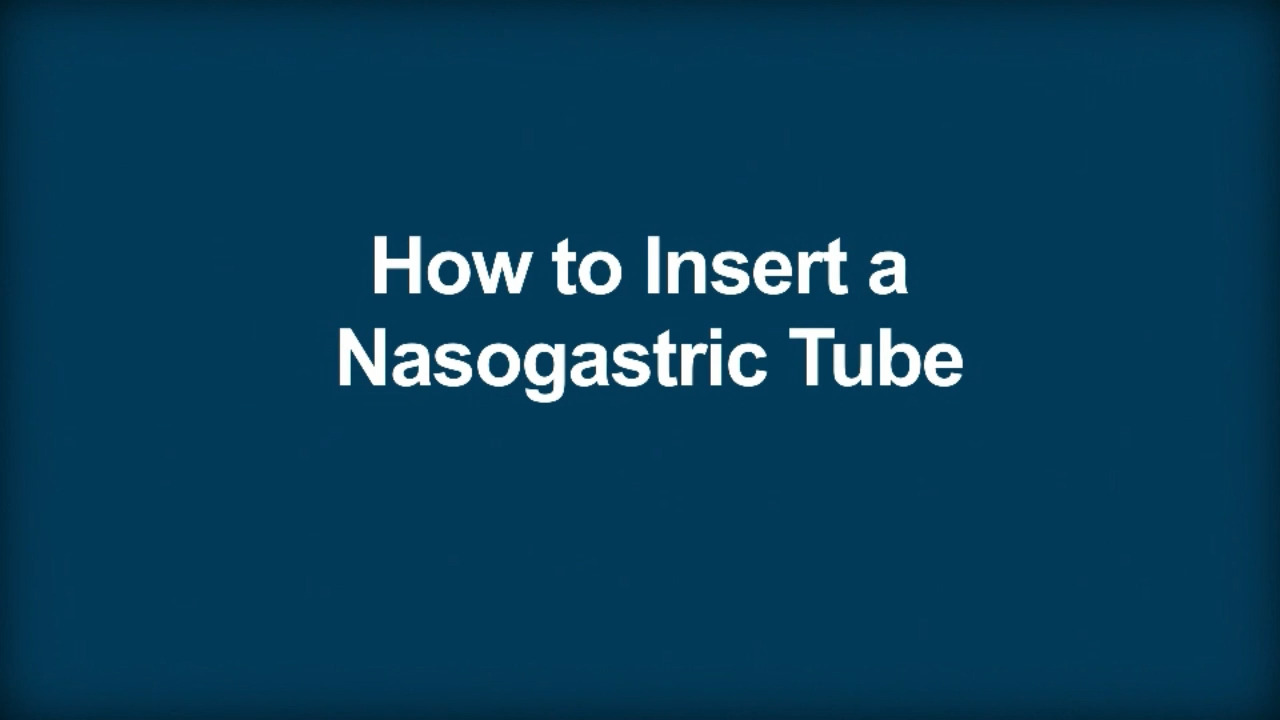 Some smaller, more flexible intestinal feeding tubes require the use of stiffening wires or stylets. These tubes usually require fluoroscopic or endoscopic assistance for passage through the pylorus.
Complications of intubation are rare and include nasopharyngeal trauma with or without hemorrhage, sinusitis, sore throat, pulmonary aspiration, traumatic esophageal or gastric hemorrhage or perforation, and (very rarely) intracranial or mediastinal penetration.
Drugs Mentioned In This Article
| Drug Name | Select Trade |
| --- | --- |
| charcoal | Actidose With Sorbitol , Actidose-Aqua, Charcoal Plus DS , CharcoCaps Anti-Gas, EZ Char , Kerr INSTA-CHAR |