Topic Resources
Symptoms and Signs of Specific Phobias
Patients with specific phobia develop marked fear or anxiety in response to a specific object or situation, which can then be accompanied by avoidance.
Diagnosis of Specific Phobias
Diagnostic and Statistical Manual of Mental Disorders, 5th edition, Text Revision (DSM-5-TR) criteria
Marked, persistent (≥ 6 months) fear of or anxiety about a specific situation or object
In addition, patients have all of the following:
The situation or object nearly always triggers immediate fear or anxiety.

Patients actively avoid the situation or object.

The fear or anxiety is out of proportion to the actual danger (taking into account sociocultural norms).

The fear, anxiety, and/or avoidance cause significant distress or significantly impair social or occupational functioning.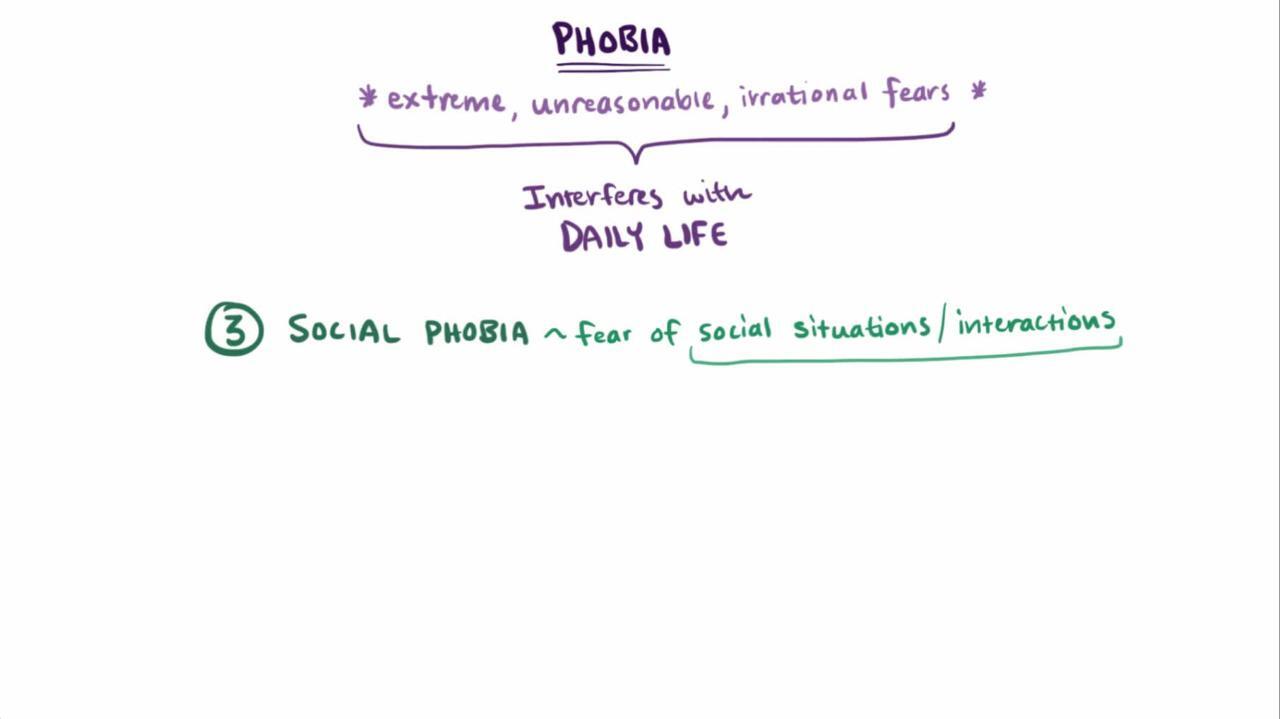 Diagnosis reference
1. Diagnostic and Statistical Manual of Mental Disorders, 5th edition, Text Revision (DSM-5-TR). American Psychiatric Association Publishing, Washington, DC, pp 224-229.
Treatment of Specific Phobias
Relaxation and/or breathing techniques (eg, hypnosis)

Sometimes limited use of a benzodiazepine or beta-blocker
The prognosis for untreated specific phobias varies because certain uncommon situations or objects (eg, snakes, caves) are easy to avoid, whereas other situations or objects (eg, bridges, thunderstorms) are common and difficult to avoid.
Exposure therapy
As part of exposure therapy, the patient and therapist develop a list of "exposures" that might arouse anxiety. For example, someone with a specific phobia related to flying might develop a list in which flying in a small plane might be the biggest fear, but there might be a dozen other, less anxiety-provoking activities that are related to the fear of flying. These might include walking into an airport with no intention of getting on a plane, driving by an airport without stopping, and looking at a photograph of an airplane. The clinician and patient might then rank-order the list. Instruction in relaxation, mindfulness, breathing, and/or other relaxation techniques (eg, hypnosis) are also a component of exposure therapy. While using some newly learned relaxation techniques Relaxation Techniques Relaxation techniques, a type of mind-body medicine, are practices specifically designed to relieve tension and strain. The specific technique may be aimed at Reducing activity of the sympathetic... read more , the patient might then start with the least anxiety-provoking item on the list (eg, looking at the photograph of a plane), and then proceed through the list, in an effort to reverse avoidance. Through this process of exposure and gradual desensitization, the patient becomes habituated to the anxiety-provoking trigger.
Treatment references
3. Wilhelm FH, Roth WT: Acute and delayed effects of alprazolam on flight phobics during exposure. Behav Res Ther , 35(9):831-841, 1997. doi: 10.1016/s0005-7967(97)00033-8
Drugs Mentioned In This Article
| Drug Name | Select Trade |
| --- | --- |
| lorazepam | Ativan, Loreev XR |
| propranolol | HEMANGEOL, Inderal, Inderal LA, Inderal XL, InnoPran XL |
| alprazolam | Niravam, Xanax, Xanax XR |