Topic Resources
Ovarian cancer is cancer of the ovaries. It is related to fallopian tube cancer, which develops in the tubes that lead from the ovaries to the uterus. It is also related to peritoneal cancer, which is cancer of the tissues that line the abdomen.
What is ovarian cancer?
The Fallopian Tubes, Ovaries, and Fertilization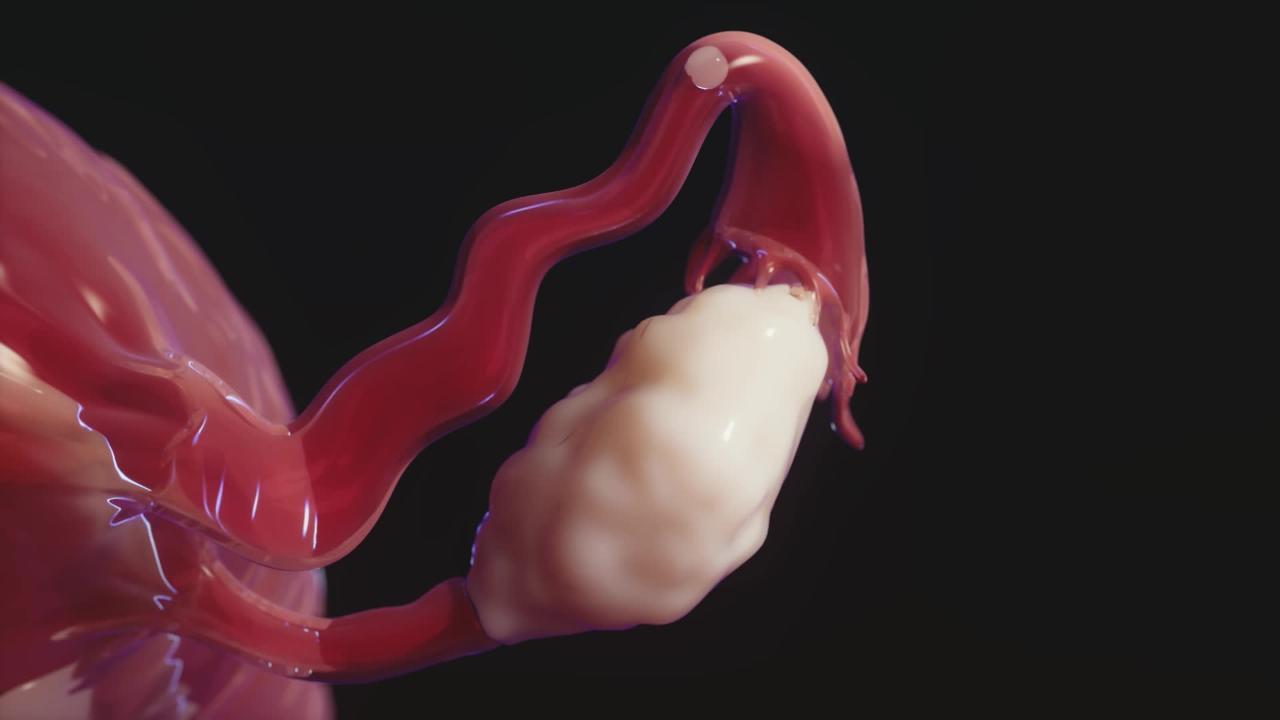 Ovarian cancer is cancer in a woman's ovaries. Ovaries are the two sex glands that hold a woman's eggs.
Ovarian cancer usually happens in women between the ages of 50 and 70

Ovarian cancer is hard to find early because it often doesn't cause symptoms at first

To treat ovarian cancer, doctors usually remove both ovaries, both fallopian tubes, and the uterus
Internal Female Genital Organs
What are the symptoms of ovarian cancer?
The first symptom may be discomfort in your lower belly area as an ovary gets bigger.
Other early symptoms may include:
Later symptoms may include:
How can doctors tell if I have ovarian cancer?
It can be hard to catch ovarian cancer early because there aren't many clear symptoms. And your doctor may not find anything abnormal during your regular checkup. Once in a while, your doctor might find that one of your ovaries feels larger than it should.
If your doctor suspects you might have ovarian cancer, you'll usually have an:
If the ultrasound looks like you have cancer, your doctor may do:
How do doctors treat ovarian cancer?
Doctors treat ovarian cancer with surgery, usually removing the:
Depending on where the cancer has spread, doctors may use chemotherapy instead of or before surgery.
Unless it's caught early, ovarian cancer often comes back after treatment. Doctors use chemotherapy to treat ovarian cancer that comes back.
How can I prevent ovarian cancer?
VIEW PROFESSIONAL VERSION