Topic Resources
Pacemakers sense electrical events and respond when necessary by delivering electrical stimuli to the heart. Permanent pacemaker leads are placed via thoracotomy or transvenously, but some temporary emergency pacemaker leads can be placed on the chest wall. Pacemaker functionality also is included in implantable cardioverter-defibrillators (ICDs) Implantable Cardioverter-Defibrillators (ICD) The need for treatment of arrhythmias depends on the symptoms and the seriousness of the arrhythmia. Treatment is directed at causes. If necessary, direct antiarrhythmic therapy, including antiarrhythmic... read more
.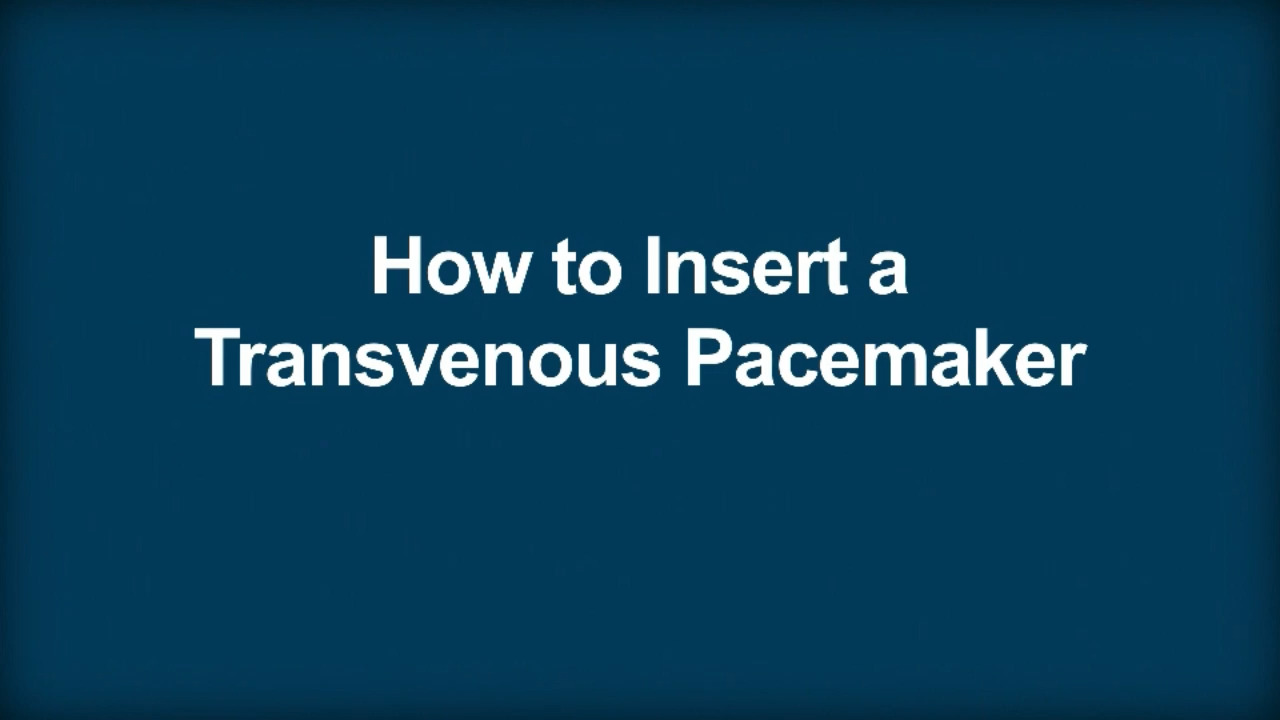 Indications for pacemaker placement
Indications for pacemaker placement are numerous (see table Indications for Permanent Pacemakers
) but generally involve symptomatic bradycardia Bradyarrhythmias The normal heart beats in a regular, coordinated way because electrical impulses generated and spread by myocytes with unique electrical properties trigger a sequence of organized myocardial... read more
or high-grade atrioventricular block Atrioventricular Block Atrioventricular (AV) block is partial or complete interruption of impulse transmission from the atria to the ventricles. The most common cause is idiopathic fibrosis and sclerosis of the conduction... read more
(AV block). Some tachyarrhythmias may be terminated by overdrive pacing with a brief period of pacing at a faster rate; the pacemaker is then slowed to the desired rate. Nevertheless, ventricular tachyarrhythmias are better treated with devices that can cardiovert and defibrillate as well as pace (implantable cardioverter-defibrillators Implantable Cardioverter-Defibrillators (ICD) The need for treatment of arrhythmias depends on the symptoms and the seriousness of the arrhythmia. Treatment is directed at causes. If necessary, direct antiarrhythmic therapy, including antiarrhythmic... read more
).
Types of cardiac pacemakers
Types of pacemakers are designated by 3 to 5 letters (see table Pacemaker Codes Examples of Pacemaker Codes*
), representing which cardiac chambers are paced, which chambers are sensed, how the pacemaker responds to a sensed event (inhibits or triggers pacing), whether it can increase heart rate during exercise (rate-modulating), and whether pacing is multisite (in both atria, both ventricles, or more than one pacing lead in a single chamber). For example, a VVIR pacemaker paces (V) and senses (V) events in the ventricle, inhibits pacing in response to sensed event (I), and can increase its rate during exercise (R).
VVI and DDD pacemakers are the devices most commonly used. They offer equivalent survival benefits. Compared with VVI pacemakers, physiologic pacemakers (AAI, DDD, VDD) appear to reduce risk of atrial fibrillation (AF) and heart failure and slightly improve quality of life.
Advances in pacemaker design include lower-energy circuitry, new battery designs, and corticosteroid-eluting leads (which reduce pacing threshold), all of which increase pacemaker longevity. Mode switching refers to an automatic change in the mode of pacing in response to sensed events (eg, from DDDR to VVIR during AF). Leadless ventricular pacemakers that consist of a combined impulse generator and lead that are entirely contained within the right ventricle have recently been introduced. They are placed transvenously using specially designed delivery systems and are retained in the right ventricle by screws or tines. The leadless pacemakers currently in use are about 1 mL in size, 2 grams in weight, and are of VVI or VVIR configuration.
Complications of pacemaker use
Pacemakers may malfunction by
Pacing at an abnormal rate
Tachycardias are an especially common complication. Rate-modulating pacemakers may increase stimuli in response to vibration, muscle activity, or voltage induced by magnetic fields during magnetic resonance imaging. In pacemaker-mediated tachycardia, a normally functioning dual-chamber pacemaker senses a ventricular premature or paced beat transmitted to the atrium (ie, through the AV node or a retrograde-conducting accessory pathway), which triggers ventricular stimulation in a rapid, repeating cycle.
Additional complications associated with normally functioning devices include cross-talk inhibition, in which sensing of the atrial pacing impulse by the ventricular channel of a dual-chamber pacemaker leads to inhibition of ventricular pacing, and pacemaker syndrome, in which AV asynchrony induced by ventricular pacing causes fluctuating, vague cerebral (eg, light-headedness), cervical (eg, neck pulsations), or respiratory (eg, dyspnea) symptoms. Pacemaker syndrome is managed by restoring AV synchrony by atrial pacing (AAI), single-lead atrial sensing ventricular pacing (VDD), or dual-chamber pacing (DDD), most commonly the latter.
Environmental interference comes from electromagnetic sources such as surgical electrocautery and MRI, although MRI may be safe when the pacemaker generator and leads are not inside the magnet. Cellular telephones and electronic security devices are a potential source of interference; telephones should not be placed close to the device but are not a problem when used normally for talking. Walking through metal detectors does not cause pacemaker malfunction as long as patients do not linger.