Topic Resources
Congenital goiter is enlargement of the thyroid gland that is present at birth.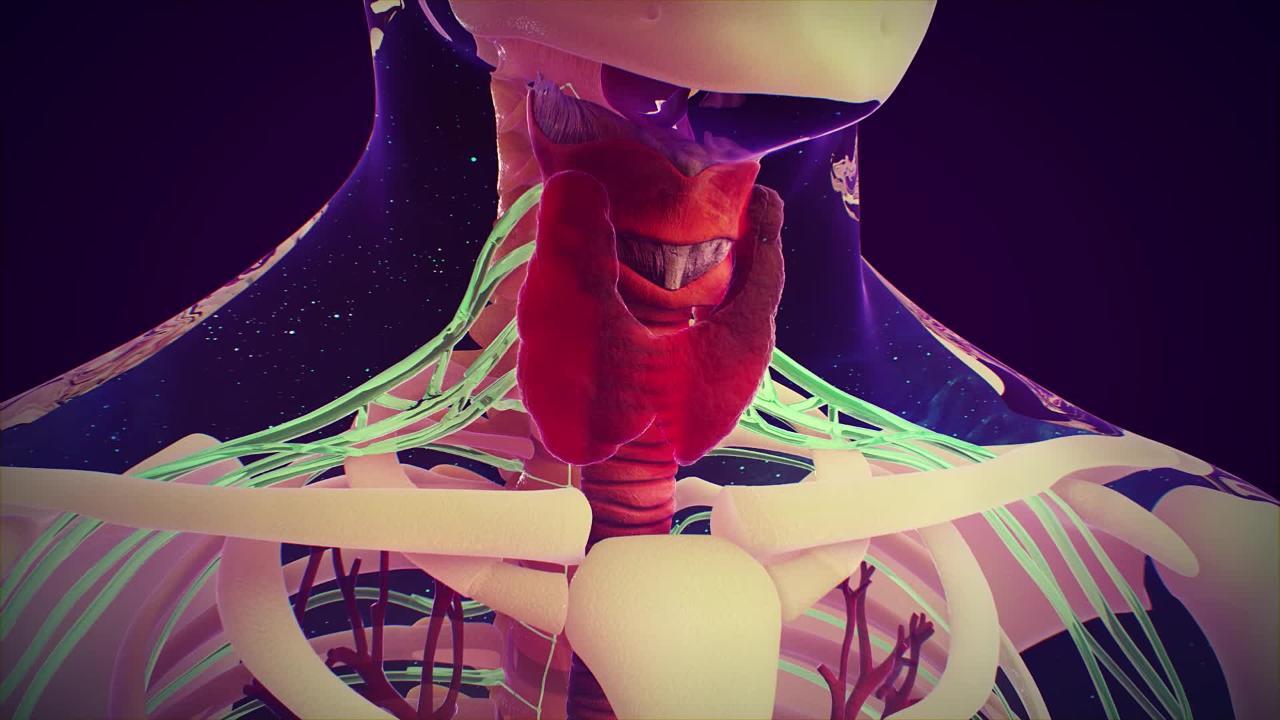 Locating the Thyroid Gland
Symptoms of Congenital Goiter
The most common symptom of congenital goiter is firm and symmetric enlargement of the thyroid. There is no tenderness. The entire gland may be enlarged or only portions of it. It may be noticeable at birth or detected later. If the enlargement continues, infants may have difficulty breathing and swallowing. Many infants with goiters have a normally functioning thyroid gland. However, some infants develop hypothyroidism or hyperthyroidism.
Treatment of Congenital Goiter
Sometimes hormone therapy
Infants who have hypothyroidism are given replacement thyroid hormone therapy by mouth.
Goiters that cause breathing and swallowing difficulty can be treated surgically.
Drugs Mentioned In This Article
| Generic Name | Select Brand Names |
| --- | --- |
| amiodarone | Cordarone, Nexterone, Pacerone |
| propylthiouracil | No brand name available |
| methimazole | Northyx, Tapazole |
VIEW PROFESSIONAL VERSION