Topic Resources
Paranasal sinus cancer is cancer originating in the paranasal sinuses, usually occurring in the maxillary and ethmoid sinuses.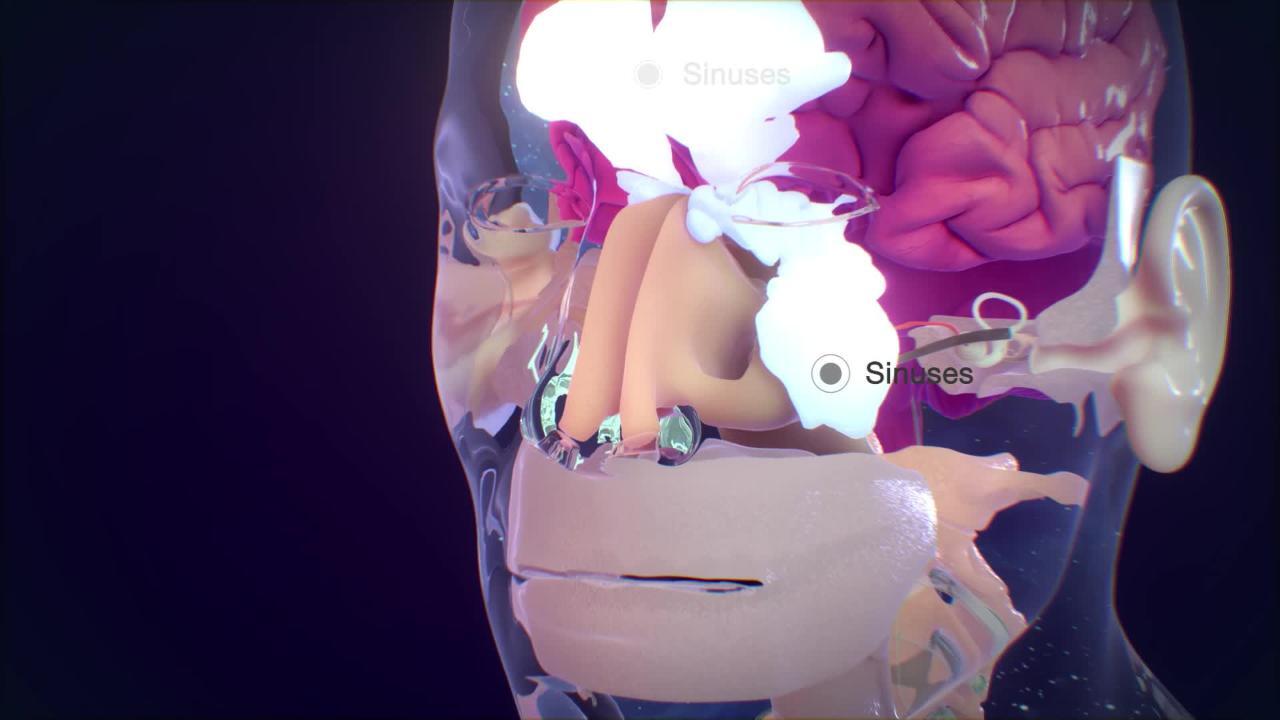 Although rare in the United States, paranasal sinus cancers are more common in Japan and among the Bantu people of South Africa. Doctors are not sure what causes these cancers, but they are more common among people who smoke tobacco or regularly inhale certain types of wood and metal dust. Human papillomavirus (HPV) Human Papillomavirus (HPV) Infection Human papillomavirus (HPV) can be sexually transmitted and causes changes in cells, which can lead to genital warts or to precancer or cancer of the cervix, vagina, vulva, anus, or throat. Different... read more
and Epstein-Barr virus (EBV) Infectious Mononucleosis Epstein-Barr virus causes a number of diseases, including infectious mononucleosis. The virus is spread through kissing. Symptoms vary, but the most common are extreme fatigue, fever, sore throat... read more
may sometimes play a role. Doctors do not think chronic sinusitis causes these cancers.
Symptoms of Paranasal Sinus Cancer
Symptoms of paranasal sinus cancer result from the cancer pressing on nearby structures and include
A sensation of nasal obstruction

Facial numbness or tingling

Loosened upper teeth underneath the affected sinus
Most people do not develop symptoms until the cancer is well advanced, because the sinuses provide room for an early cancer to grow without pressing on nearby structures.
Prognosis for Paranasal Sinus Cancer
The earlier paranasal sinus cancer is treated, the better the prognosis. However, survival is generally poor. Overall, about 60% of people with paranasal sinus cancer live more than 5 years.
Treatment of Paranasal Sinus Cancer
More Information
The following English-language resource may be useful. Please note that THE MANUAL is not responsible for the content of this resource.
VIEW PROFESSIONAL VERSION