Topic Resources
Your small intestine is where food is absorbed.
What is Whipple disease?
Whipple disease is a rare infection that damages the lining of your small intestine. You have trouble breaking down (digesting) food and absorbing nutrients.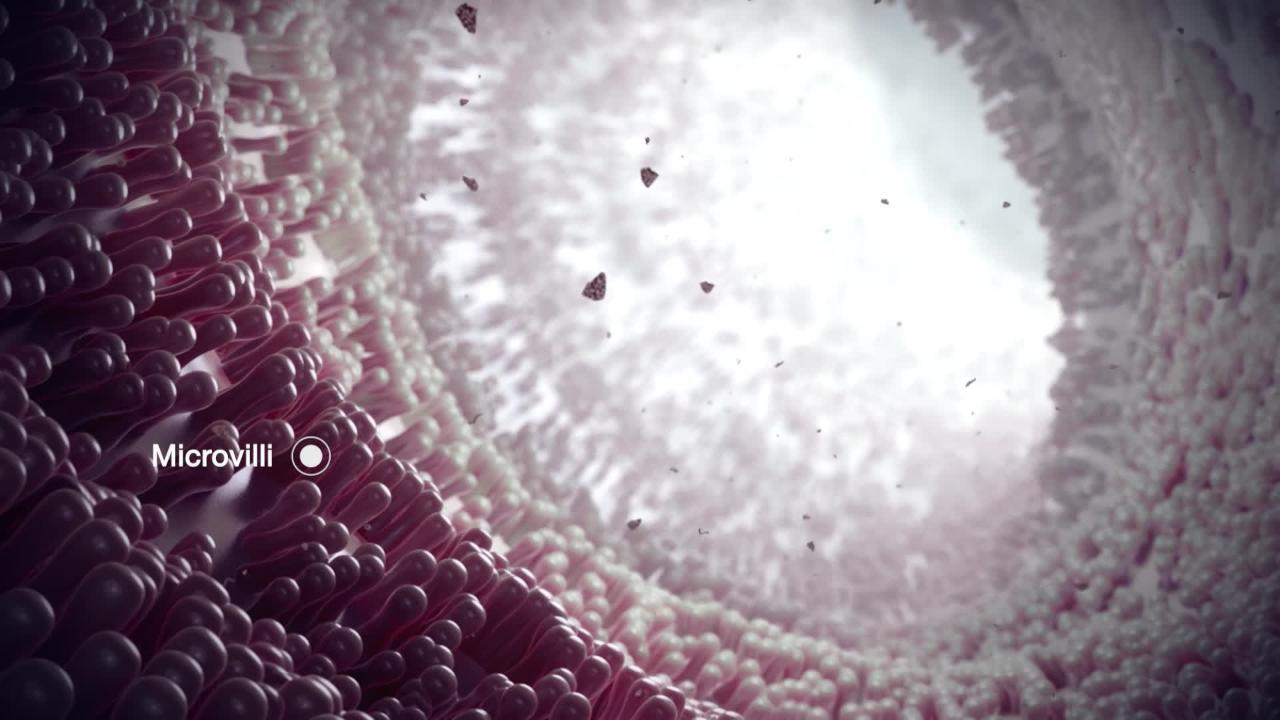 Whipple disease may affect other organs too, such as your heart, lungs, brain, joints, and eyes.
Symptoms can include diarrhea, swollen and painful joints, weight loss, and belly pain

Antibiotics can treat the infection, but the disease can come back

Without treatment, Whipple disease can be deadly
What are the symptoms of Whipple disease?
The main symptoms of Whipple disease are:
Diarrhea (frequent, loose, or watery stool)
How can doctors tell if I have Whipple disease?
Doctors diagnose Whipple disease by finding the bacteria that causes the disease in a biopsy sample taken from your small intestine. With a biopsy, doctors take a small sample of tissue using instruments on the end of an endoscope (a flexible viewing tube) and then look at the sample under a microscope.
How do doctors treat Whipple disease?
Doctors treat Whipple disease with antibiotics for at least a year. The disease can sometimes come back after treatment.
If untreated, Whipple disease gets worse and can be deadly.
VIEW PROFESSIONAL VERSION