Topic Resources
What is chronic pancreatitis?
Pancreatitis is inflammation of your pancreas. Your pancreas is an organ in your upper belly that makes juices that help you digest food. Your pancreas also makes insulin, which helps control your blood sugar.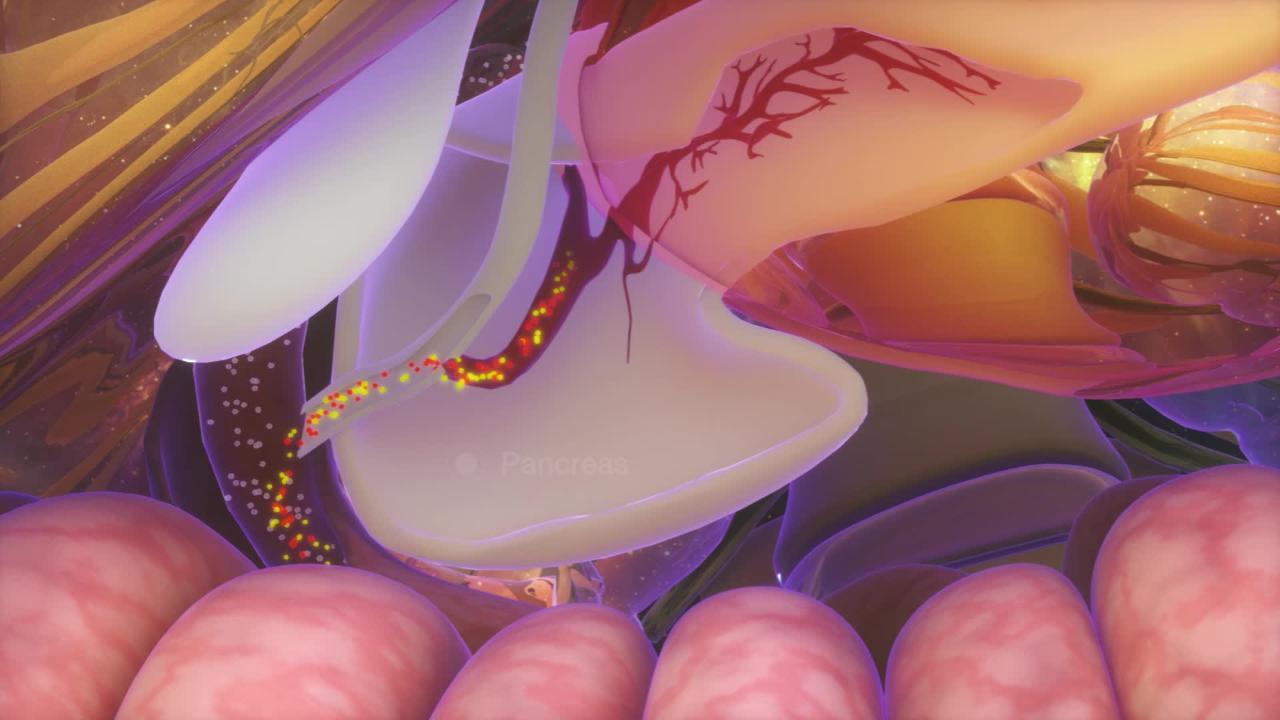 What causes chronic pancreatitis?
Causes of chronic pancreatitis include:
Sometimes there's no clear cause.
What are the symptoms of chronic pancreatitis?
Pain in your upper belly (the area below your breastbone)
The pain may follow one of several patterns:
Pain that goes away or gets better but keeps coming back

Severe pain that lasts for several hours or up to several days
You may also have other symptoms such as:
Bulky, unusually stinky, light-colored stool

Weight loss and malnutrition
How can doctors tell if I have chronic pancreatitis?
Doctors do certain tests, such as:
How do doctors treat chronic pancreatitis?
Doctors treat pain caused by chronic pancreatitis by:
Asking you to fast, which means not eating or drinking for a certain amount of time to rest your pancreas and intestine

Giving you fluids in a vein
People with severe pancreatitis may have to stay in the hospital.
Doctors treat digestive problems caused by pancreatitis by having you:
Eat 4 to 5 low-fat meals a day

Take pancreatic enzyme extracts to help you digest food better

Sometimes, take certain vitamins (A, D, E, and K)
Doctors will have you avoid alcohol, stop smoking, and eat less fat in your diet.
You may need treatment for problems caused by your chronic pancreatitis, such as medicine or insulin for diabetes.
Doctors may do surgery to treat your chronic pancreatitis if you have severe pain and other treatments don't help you. They may remove some of the diseased pancreas, open up the pancreatic duct, or cut nerves near the pancreas to relieve the pain.
Drugs Mentioned In This Article
| Generic Name | Select Brand Names |
| --- | --- |
| insulin | Afrezza, Exubera |
VIEW PROFESSIONAL VERSION