Topic Resources
What is corneal inflammation?
Your cornea is the clear layer at the front of your eye. Corneal inflammation is painful irritation of your cornea.
An Inside Look at the Eye
Corneal inflammation makes your eye red and hurt a lot

Bright light is painful, and your vision may be blurry

Doctors treat corneal inflammation differently depending on the cause

You may need antibiotic eye drops or ointment
The Cornea, Pupil, and Iris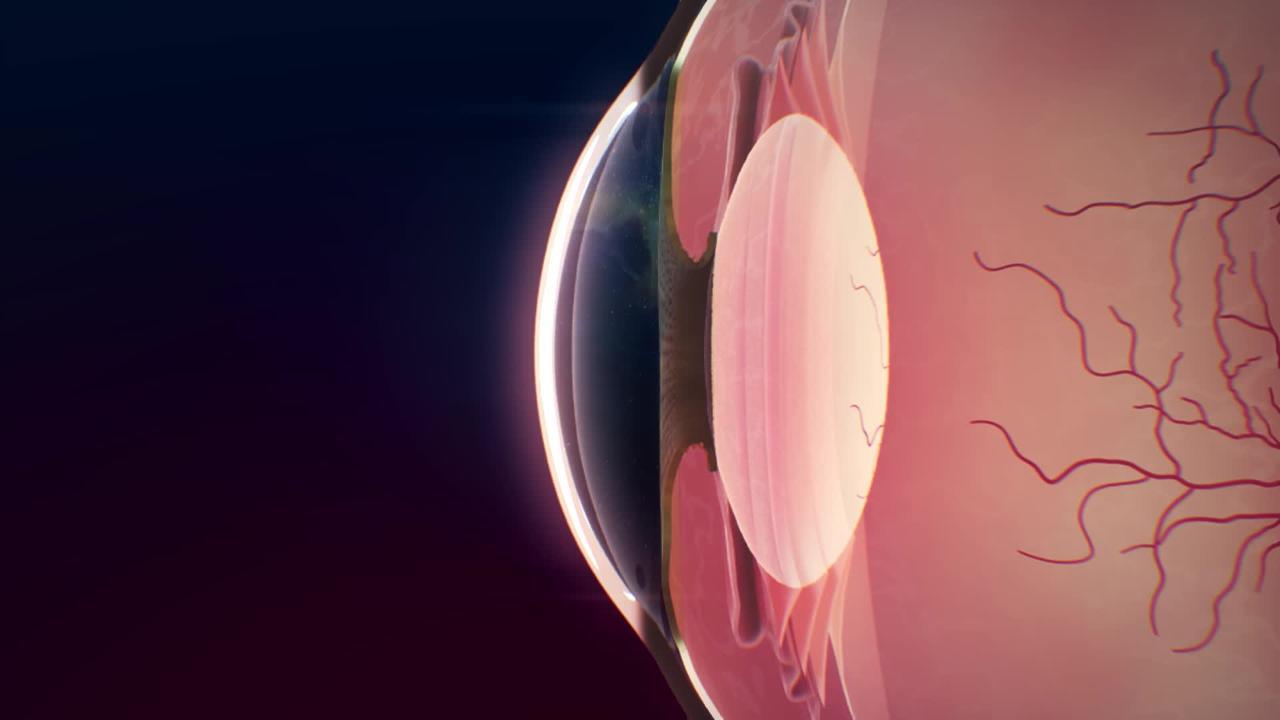 What causes corneal inflammation?
Causes of corneal inflammation include:
Chemicals in your eye, including certain eye medicines

Too much ultraviolet light, such as from welding or bright sunlight

Wearing your contact lenses too long or not cleaning them properly
What are the symptoms of corneal inflammation?
Red, watery, bloodshot eyes

Pain or a burning, gritty feeling in your eyes
How can doctors tell if I have corneal inflammation?
Doctors diagnose corneal ulcers by looking at your eyes. They'll do a:
Full eye exam, including checking your vision
How do doctors treat corneal inflammation?
Your treatment depends on what caused the inflammation:
Antibiotic eye drops if you have an infection

Artificial tears or lubricating ointment if you have dry eyes

Sometimes eye drops to dilate your eyes, which relieves pain
Doctors will also have you try to avoid whatever caused the eye inflammation, such as following safety precautions while welding or using chemicals. If you wear contact lenses, doctors will make sure you're using and cleaning them properly.
VIEW PROFESSIONAL VERSION