Topic Resources
Chronic cholecystitis is long-standing gallbladder inflammation almost always due to gallstones.
Overview of Chronic Cholecystitis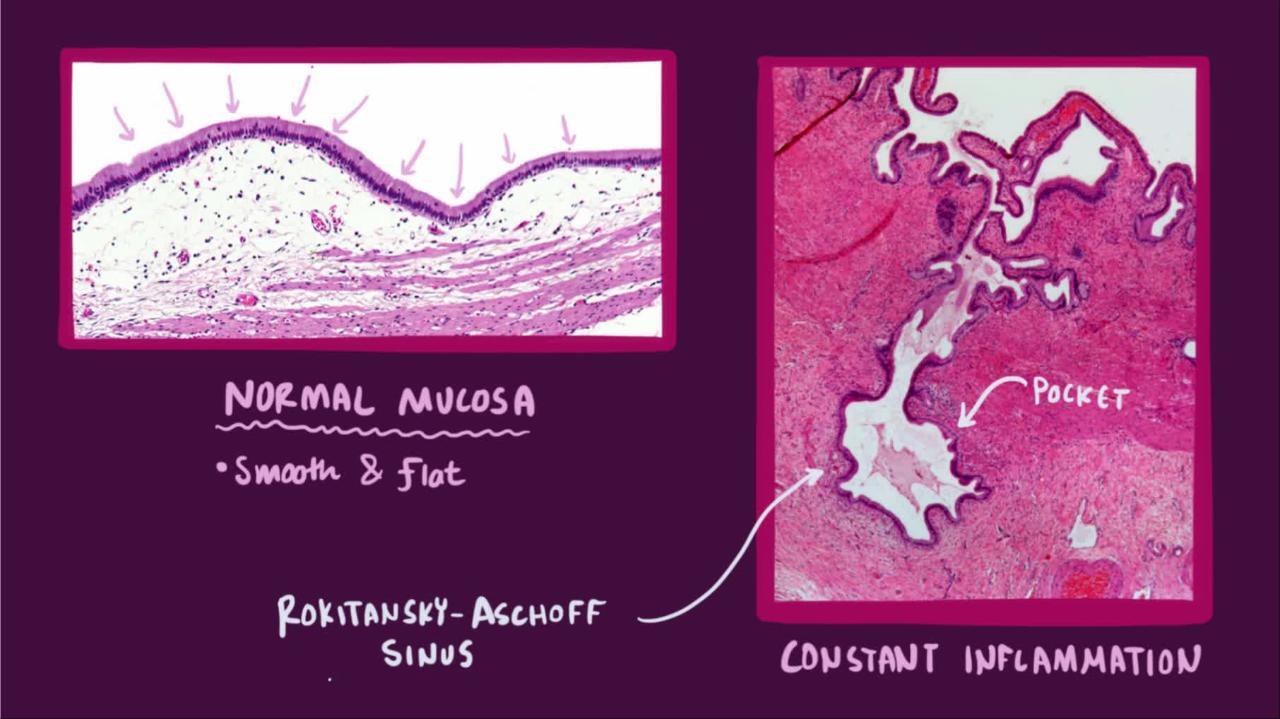 Symptoms and Signs of Chronic Cholecystitis
Gallstones intermittently obstruct the cystic duct and so cause recurrent biliary colic. Such episodes of pain are not necessarily accompanied by overt gallbladder inflammation; the extent of inflammation does not correlate with the intensity or frequency of biliary colic. Upper abdominal tenderness may be present, but usually fever is not. Fever suggests acute cholecystitis. Once episodes begin, they are likely to recur.
Diagnosis of Chronic Cholecystitis
Chronic cholecystitis is suspected in patients with recurrent biliary colic plus gallstones. Ultrasonography or another imaging test usually shows gallstones and sometimes a shrunken, fibrotic gallbladder. The diagnosis is made in patients with a history of recurrent biliary colic and ultrasonographic evidence of gallstones. Cholescintigraphy may show nonvisualization of the gallbladder but is less accurate.