Topic Resources
Learning disorders involve an inability to acquire, retain, or broadly use specific skills or information, resulting from deficiencies in attention, memory, or reasoning and affecting academic performance.
Affected children may be slow to learn names of colors or letters, to count, or to learn to read or write.

Children take a series of academic and intelligence tests given by learning specialists, and doctors may apply established criteria to make the diagnosis.

Treatment involves a learning plan tailored to the child's skills.
Overview of Learning Disorders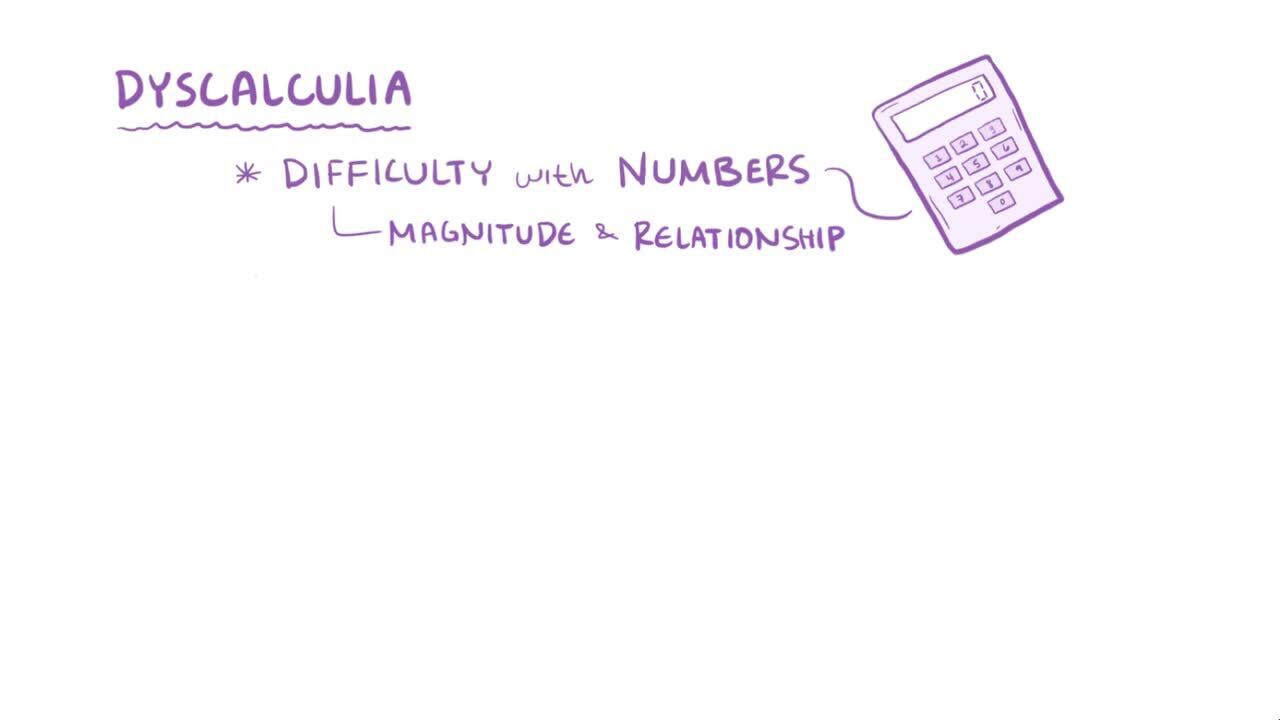 Three common types of learning disorders are
Disorders of written expression
Children may be born with a learning disorder or develop one as they grow. Although the causes of learning disorders are not fully understood, they include abnormalities in the basic processes involved in understanding or in using spoken or written language or numerical and spatial reasoning. Possible causes include illness in the mother or the mother's use of toxic drugs during pregnancy Drug Use During Pregnancy More than 50% of pregnant women take prescription or nonprescription (over-the-counter) drugs or use social drugs (such as tobacco and alcohol) or illicit drugs at some time during pregnancy... read more , complications during pregnancy or delivery (for example, preeclampsia Preeclampsia and Eclampsia Preeclampsia is new high blood pressure or worsening of existing high blood pressure that is accompanied by excess protein in the urine and that develops after the 20th week of pregnancy. Eclampsia... read more or prolonged labor), and problems with the newborn at the time of delivery (for example, prematurity Preterm (Premature) Newborns A preterm newborn is a baby delivered before 37 weeks of gestation. Depending on when they are born, preterm newborns have underdeveloped organs, which may not be ready to function outside of... read more , low birth weight, severe jaundice Jaundice in the Newborn Jaundice is a yellow color to the skin and/or eyes caused by an increase in bilirubin in the bloodstream. Bilirubin is a yellow substance formed when hemoglobin (the part of red blood cells... read more
, or postmaturity Postterm Newborns A postterm newborn is a baby delivered after 42 weeks of gestation. Near the end of a term pregnancy, the function of the placenta decreases, providing fewer nutrients and less oxygen to the... read more ). After birth, possible factors include exposure to environmental toxins such as lead Lead Poisoning Lead poisoning affects many parts of the body, including the brain, nerves, kidneys, liver, and blood. Children are particularly susceptible because their nervous system is still developing... read more , central nervous system infections, cancers and their treatments, undernutrition Undernutrition Undernutrition is a deficiency of calories or of one or more essential nutrients. Undernutrition may develop because people cannot obtain or prepare food, have a disorder that makes eating or... read more
, and severe social isolation or emotional neglect or abuse Overview of Child Neglect and Abuse Child maltreatment includes all types of abuse and neglect of a child under the age of 18 by a parent, caregiver, or another person in a custodial role (for example, clergy, coach, or teacher)... read more
. Traumatic events that occur during childhood, such as child abuse and maltreatment, also can contribute to the development of learning disorders.
Although the total number of children in the United States with learning disorders is unknown, in the 2019–2020 school year, 7.3 million students (or 14% of all public school students) ages 3 to 21 in the United States received special education services under the Individuals with Disabilities Education Act (IDEA). Among students receiving these special education services, 33% (or about 5% of all students) had specific learning disabilities. Boys with learning disorders may outnumber girls five to one, although girls are often not recognized or diagnosed as having learning disorders.
Many children, particularly those with behavioral problems, do poorly in school and are tested by educational psychologists for learning disorders. However, some children with certain types of learning disorders hide their deficits well, avoiding diagnosis and therefore treatment, for a long time.
Did You Know...
Learning disorders can occur in children with normal and high intellectual function.
Symptoms of Learning Disorders
Diagnosis of Learning Disorders
Educational, medical, and psychologic evaluations
Children who are not reading or learning at the level expected for their age should be evaluated. Doctors examine children for any physical disorders that could interfere with learning, including doing hearing and vision tests. Hearing and vision disorders should not be mistaken for a learning disorder.
Children take a series of intelligence tests, both verbal and nonverbal, and academic tests of reading, writing, and math skills. Often these tests can be done by specialists at the child's school, at the parents' request. In the United States and other nations, schools are required by law to provide testing and appropriate accommodations.
A psychologic evaluation is done to determine whether the child has emotional problems, such as anxiety or depression, or a developmental disorder, such as ADHD, because these disorders often coexist with a learning disability and can make the disability worse. Psychologists ask about the child's attitude toward school and relationships and assess the child's self-esteem and self-confidence.
The following areas are evaluated, and these criteria are used to help determine whether a child has a learning disorder:
Understanding the meaning of written material

Writing (for example, using proper grammar and punctuation, expressing ideas clearly)

Understanding what numbers mean and their relationship to one another (in older children, doing simple calculations)

Mathematical reasoning (for example, using mathematical concepts to solve problems)
Treatment of Learning Disorders
Sometimes psychostimulant drugs
The most useful treatment for a learning disorder is education that is carefully tailored to the individual child.
Measures such as eliminating food additives, taking large doses of vitamins, and analyzing the child's system for trace minerals are often tried but unproved.
More Information
The following are English-language resources that may be useful. Please note that THE MANUAL is not responsible for the content of these resources.
Drugs Mentioned In This Article
| Generic Name | Select Brand Names |
| --- | --- |
| methylphenidate | Adhansia XR, Aptensio XR, Concerta, Cotempla XR, Daytrana, Jornay, Metadate CD, Metadate ER, Methylin, QuilliChew ER, Quillivant XR, RELEXXII, Ritalin, Ritalin LA, Ritalin SR |
VIEW PROFESSIONAL VERSION