Topic Resources
Obesity is defined as a body mass index (BMI) equal to or greater than the 95th percentile for age and gender.
Although genetics and some disorders cause obesity, most adolescent obesity results from a lack of physical activity and consuming more calories than needed for activity level.

The diagnosis is based on a BMI at or over the 95th percentile for age and gender.

Eating a nutritious diet and increasing exercise help treat obesity, and some children may be given medication for weight loss or weight-loss surgery.
Obesity is defined by the body mass index Obesity
(BMI). Adolescents whose BMI is in the top 5% for their age and gender are considered to have obesity. Being in the top 5% means their BMI is higher than 95% of their peers (at or over the 95th percentile).
Obesity Obesity Obesity is a chronic, recurring complex disorder characterized by excess body weight. Obesity is influenced by a combination of factors that includes genetics, hormones, behavior, and the environment... read more
is twice as common among adolescents as it was 30 years ago. Although most of the complications of obesity occur in adulthood, adolescents with obesity are more likely than their peers to have high blood pressure and type 2 diabetes Type 2 diabetes Diabetes mellitus is a disorder in which blood sugar (glucose) levels are abnormally high because the body does not produce enough insulin or fails to respond normally to the insulin produced... read more
. Although fewer than one third of adults with obesity were obese as adolescents, most adolescents with obesity become adults with obesity.
Despite many treatment approaches, obesity is one of the most difficult problems to treat, and long-term success rates remain low.
Overview of Childhood Nutrition and Obesity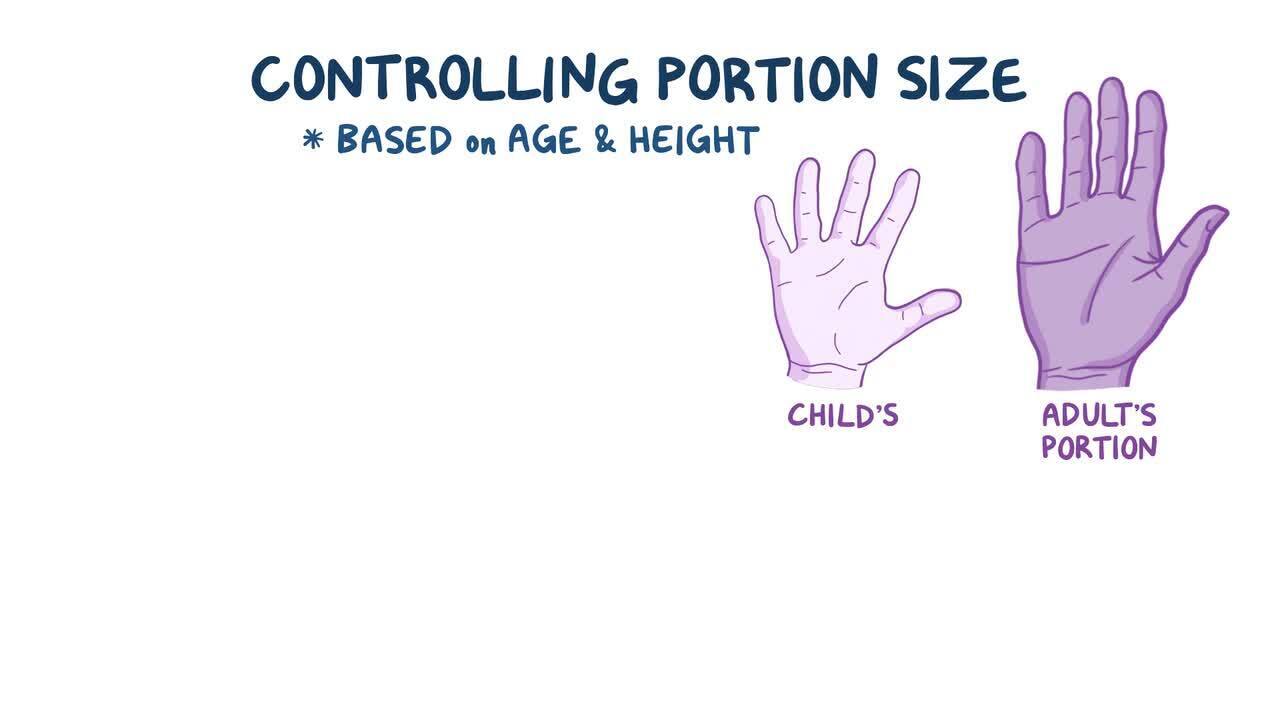 Treatment of Obesity in Adolescents
Healthy eating and exercise habits

For adolescents 12 years old and older with a BMI at or over the 95th percentile, weight-loss medications

For adolescents 13 years old and older with a BMI significantly over the 95th percentile, evaluation for weight-loss surgery
All children and adolescents with obesity are given intensive strategies to help them develop healthy eating and exercise habits and make changes to their health behavior.
Reducing calorie intake and burning calories are two ways to meet these goals.
Calorie intake is reduced by
Establishing a well-balanced diet of ordinary foods

Making permanent changes in eating habits
Calorie burning is increased by
Increasing physical activity
Adolescents 12 years old and older with obesity (BMI at or over the 95th percentile for age and gender) may be given medications for weight loss.
Counseling to help adolescents cope with social problems, including poor self-esteem, may be helpful.
VIEW PROFESSIONAL VERSION